This is a weekly meme, hosted here, that was inspired by Kristi over at
The Story Siren
and Jill over at
Breaking the Spine
, with help from Laina over at
Laina Has Too Much Spare Time
.
----------------------------------------------------------------------------


*All summaries are from Amazon, unless noted otherwise*


This week is a special edition of Books I Crave. This weeks books are all part of series. Whether they
are the first or the fourth, they are one of a series.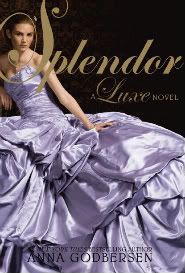 Splendor

: A

Luxe

Novel by Anna Godbersen
Release: Out Now!
New beginnings.

Shocking revelations.

Unexpected endings.
A spring turns into summer, Elizabeth relishes her new role as a young wife, while her sister, Diana, searches for adventure abroad. But when a surprising clue about their father's death comes to light, the Holland girls wonder at what cost a life of splendor comes.
Carolina Broad, society's newest darling, fans a flame from her past, oblivious to how it might burn her future. Penelope Schoonmaker is finally Manhattan royalty—but when a real prince visits the city, she covets a title that comes with a crown. Her husband, Henry, bravely went to war, only to discover that his father's rule extends well beyond New York's shores and that fighting for love may prove a losing battle.
In the dramatic conclusion to the bestselling Luxe series, New York's most dazzling socialites chase dreams, cling to promises, and tempt fate. As society watches what will become of the city's oldest families and newest fortunes, one question remains: Will its stars fade away or will they shine ever brighter?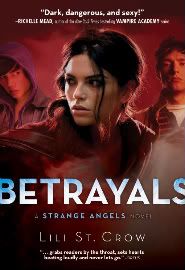 Betrayals

: A

Strange Angels

Novel by Lili St. Crow
Release: November 17, 2009
She's no angel . . .
Poor Dru Anderson. Her parents are long gone, her best friend is a werewolf, and she's just learned that the blood flowing through her veins isn't entirely human. (So what else is new?)
Now Dru is stuck at a secret New England School for other teens like her, and there's a big problem— she's the only girl in the place. A school full of cute boys wouldn't be so bad, but Dru's killer instinct says that one of them wants her dead. And with all eyes on her, discovering a traitor within the Order could mean a lot more than social suicide. . .
Can Dru survive long enough to find out who has betrayed her trust—and maybe even her heart?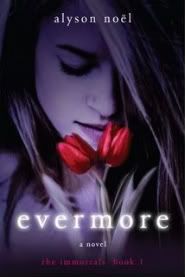 Evermore:

The Immortals

by Alyson Noel

Release: Out Now


From Goodreads: Since a horrible accident claimed the lives of her family, sixteen-year-old Ever can see auras, hear people's thoughts, and know a person's life story by touch. Going out of her way to shield herself from human contact to suppress her abilities has branded her as a freak at her new high school—but everything changes when she meets Damen Auguste…
Ever sees Damen and feels an instant recognition. He is gorgeous, exotic and wealthy, and he holds many secrets. Damen is able to make things appear and disappear, he always seems to know what she's thinking—and he's the only one who can silence the noise and the random energy in her head. She doesn't know who he really is—or what he is. Damen equal parts light and darkness, and he belongs to an enchanted new world where no one ever dies.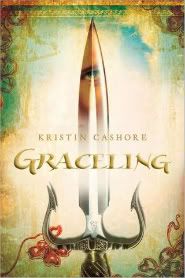 Graceling
by Kristin Cashore
Release: Out Now!
If you had the power to kill with your bare hands, what would you do with it?
Graceling takes readers inside the world of Katsa, a warrior-girl in her late teens with one blue eye and one green eye. This gives her haunting beauty, but also marks her as a Graceling. Gracelings are beings with special talents—swimming, storytelling, dancing. Katsa's Grace is considered more useful: her ability to fight (and kill, if she wanted to) is unequaled in the seven kingdoms. Forced to act as a henchman for a manipulative king, Katsa channels her guilt by forming a secret council of like-minded citizens who carry out secret missions to promote justice over cruelty and abuses of power.
Combining elements of fantasy and romance, Cashore skillfully portrays the confusion, discovery, and angst that smart, strong-willed girls experience as they creep toward adulthood. Katsa wrestles with questions of freedom, truth, and knowing when to rely on a friend for help. This is no small task for an angry girl who had eschewed friendships (with the exception of one cousin that she trusts) for her more ready skills of self-reliance, hunting, and fighting. Katsa also comes to know the real power of her Grace and the nature of Graces in general: they are not always what they appear to be.
Graceling is the first book in a series, and Kristin Cashore's first work of fiction. It sets up a vivid world with engaging characters that readers will certainly look forward to following beyond the last chapter of this book.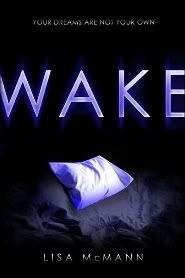 Wake

by Lisa McMann

Release: Out Now!
Not all dreams are sweet.
For seventeen-year-old Janie, getting sucked into other people's dreams is getting old. Especially the falling dreams, the naked-but-nobody-notices dreams, and the sex-crazed dreams. Janie's seen enough fantasy booty to last her a lifetime.
She can't tell anybody about what she does -- they'd never believe her, or worse, they'd think she's a freak. So Janie lives on the fringe, cursed with an ability she doesn't want and can't control.
Then she falls into a gruesome nightmare, one that chills her to the bone. For the first time, Janie is more than a witness to someone else's twisted psyche. She is a participant....

Now, what books do you crave?If you would like to participate in this meme, just link back to me and leave the link to your post in the comments! You can find the specifics
here
!