Teaser Tuesdays is a weekly bookish meme, hosted by MizB of
Should Be Reading
. Anyone can play along by checking out rules and whatnot at the link above!
And let me tell you, this time it's a hard one. I am quite sad with my book today, because my dog decided to mess with my book while I was at the store and ripped the cover. That makes me sad. It's not THAT big, but it's still like an inch in a half to two inches and that's big enough for *sadface*
Anyways, here is my teaser: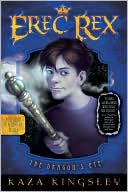 "Trying to spy on us with a secret-telling cat? laughed Ward. Damon made a goofy face and said, "Blaaaah," with his tongue out.
Author: Kaza Kingsley
Page: 263