Waiting on Wednesday is a meme hosted by Jill at
Breaking the Spine
. It's a weekly look at upcoming releases that we're excited about!

Yes, it really is another Tenner book. I just can't help it, so you may as well get used to it, there is going to be a lot of them over the next few weeks, er months...but on with it...This is one of those stories that just sounds so heartbreakingly beautiful that it's got me itching to get my hands on it.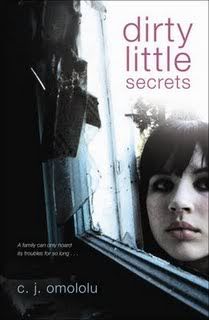 Dirty Little Secrets
by C.J.Omololu
Release Date: February 2, 2010
From Amazon:
Everyone has a secret. But Lucy's is bigger and dirtier than most. It's one she's been hiding for years—that her mom's out-of-control hoarding has turned their lives into a world of garbage and shame. She's managed to keep her home life hidden from her best friend and her crush, knowing they'd be disgusted by the truth. So, when her mom dies suddenly in their home, Lucy hesitates to call 911 because revealing their way of life would make her future unbearable—and she begins her two-day plan to set her life right.
With details that are as fascinating as they are disturbing, C. J. Omololu weaves an hour-by-hour account of Lucy's desperate attempt at normalcy. Her fear and isolation are palpable as readers are pulled down a path from which there is no return, and the impact of hoarding on one teen's life will have readers completely hooked.