A couple of weeks ago I received two books for review (
Nanny Returns
and
The Real Real
, both by Emma McLaughlin and Nicola Kraus), and the publisher was kind enough to send me an extra copy of each book to give away!
I was going to wait until I could get it reviewed, but I will be moving soon and would like to get them sent out to their future owners before I do. This contest is for a new paperback copy of
The Real Real
which comes out December 31, 2009! The contest for
Nanny Returns
will be posted with the review later in the week :)
Here's a little information about the book: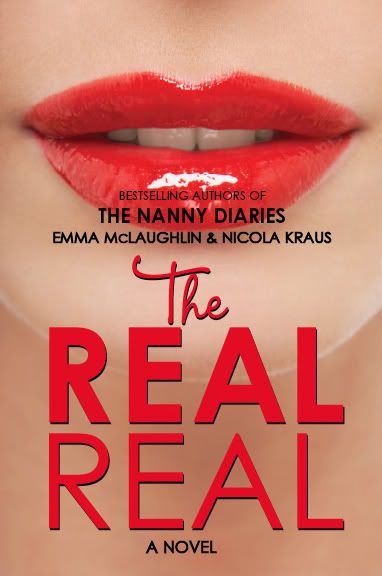 The Real Real
by Emma McLaughlin & Nicola Kraus
HarperTeen Publishing
From Goodreads:
Imagine there was never a
Laguna Beach
, a
Newport Harbor
, the shimmering
Hills
. Imagine that your hometown—your school—is the first place XTV descends to set up cameras.
Now imagine they've trained them on you.
When Jesse O'Rourke gets picked for a "documentary" being filmed at her school in the Hamptons she's tempted to turn down the offer. But there's a tuition check attached to being on the show, and Jesse needs the cash so she can be the first in her family to attend college. All she has to do is trade her best friend for the glam clique she's studiously avoided, her privacy for a 24/7 mike, and her sense of right and wrong for "what sells on camera." . . . At least there's one bright spot in the train wreck that is her suddenly public senior year: Jesse's crush has also made the cast.
As the producers manipulate the lives of their "characters" to heighten the drama, and Us Weekly covers become a regular occurrence for Jesse, she must struggle to remember one thing: the difference between real and the real real.
Rules:
1. Fill in the form below!
2. Open to US residents only. (Sorry!)
2. Contest ends December 28, 2009!